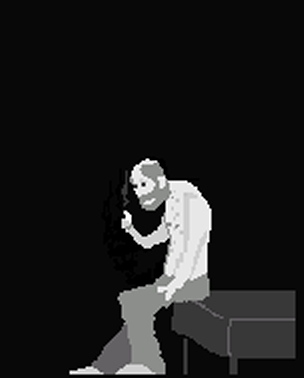 Background
Edit
Following months of turmoil, Andrus is seeking to rebuild his life by starting a newspaper stand in a new town with his cat, Mr. Glembovski.
Challenge
Edit
Find a place to live in Georgetown by Monday night by raising enough money to sign a lease.
His great work ethic means longer work days.
Andrus will eat anything, and he doesn't get hungry as quickly as the other characters.
Addiction
Edit
Since he first became a smoker at a young age, Andrus has maintained an addiction to nicotine, so he will cough and often desire cigarettes.