Melanie

Basic information

Name
Melanie Emberley
Job
Coffee Stand
Affiliates
Laura
Rebecca
Seth
Places
Unknown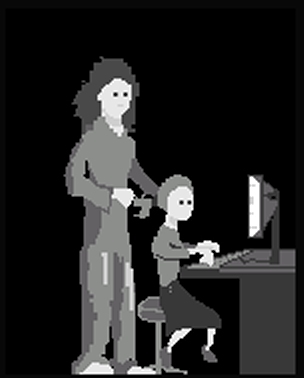 Background
Edit
Melanie Emberly and her daughter Laura have moved into Melanie's childhood home, which is owned by her sister Rebecca who also cooks meals for them.
Melanie is trying to start a coffee business and hoping to prove its stability in an upcoming custody hearing, where her future relationship with laura will be determined. Can she sell enough coffee to demonstrate her capability?
Challenge
Edit
Earn $1000 in sales by the following Monday.
Addiction
Edit
Melanie needs to spend time with her daughter Laura each day.
The times listed are the windows in which Melanie has to show up for the given event before incurring some negative consequence for being too late.
First Monday:
4-5pm: Pick up Laura from school (Bank Hill Academy)
Tuesday - Friday:
7:30-8am: Walk Laura to school
4-5pm: Pick up Laura to school (Bank Hill Academy)
On Wednesday, and the second Monday, additionally:
12pm: Custody hearing (Downtown - Courthouse)
This page is a stub. You can help improve this wiki by adding or editing pages!